Ways to Apply Hair Weaves-Glue it by Layer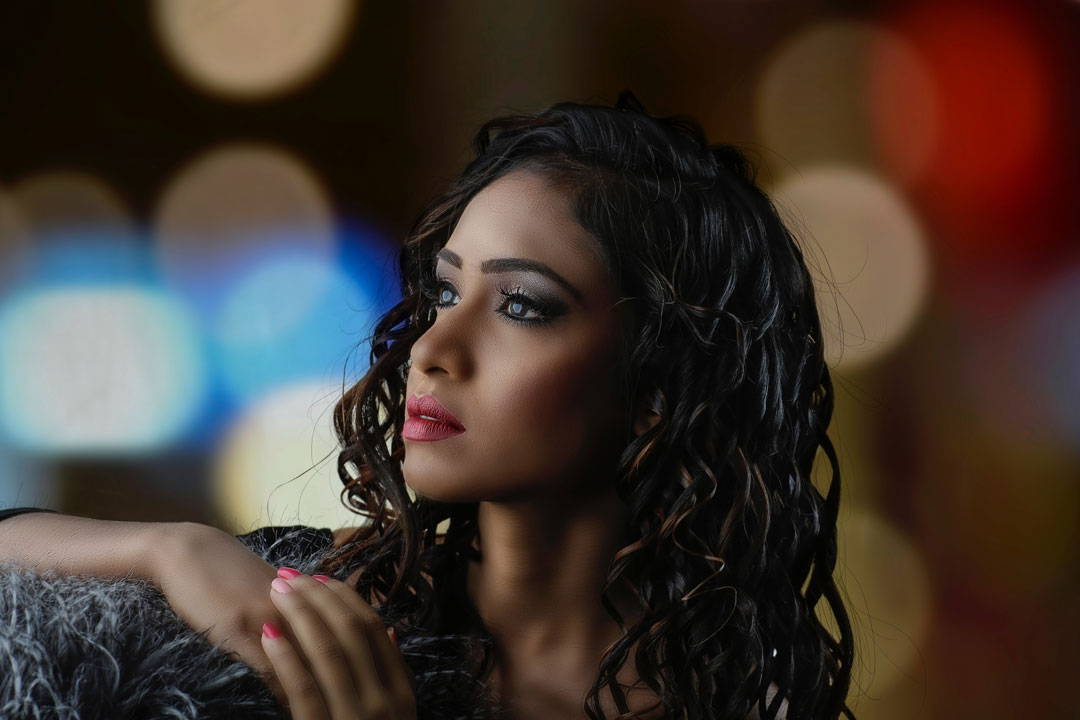 Do you know? A human hair weft could certainly satisfy your desires about a human hair wig. There are many methods to apply the human hair weaves, such as glue weaves by layer, sleek a ponytail with weaves, sew-in weaves on your braids. All details of these 3 ways would be shared with you ladies one by one in the next 3 weeks.
The topic of today is how to glue hair weaves. Let's enjoy the DIY time together.
Glue-In Hair Weaves by Layer
Things you need: 3-4 human hair bundles, lace closure, glue, shear, wig cap,
The glue-in method is the most common, easiest and fastest way to apply your hair weaves!
-Apply hair weaves as your hair extension
If you have medium to long hair, and just wanna achieve luscious long and full hair looks. This way would be right for you.
This project would be starting from the back of your head to the top. To achieve a natural looking, you need to choose a hair weft that matches your natural hair color. Then glue it layer by layer as follows.
1. Detangle your natural hair and divide it into sections. Pulling all of the hair on the top of your head into a ponytail. Leave a thin strand of hair down against your back.
2. Apply the specialized glue (which more like a molding gel that gets applied to your whole head, let dry, then apply tracks) along with your hair root and hair weft. Stick the hair weft close to your hair root from side to side. Cut the spare weft after complete this layer.
3. Continue to let down more hair strands of your ponytail. Repeat the above steps to process the hair weaves to your head until you reach the top part. Be sure to evenly space the extensions, so that you have a level length of hair all the way around your head.
4. When you reach the top hair part, please lay the top of hair down after the final weft applied. Brush out the top layer so that it is straight and smooth. This hair section is great to pretend for a natural look, which you can show your real hairline and baby hair.
5. Tease your hair at the roots and make sure that your weft root isn't visible and blended with enough hair layers. Feel free to trim your hair if necessary and finish your hairstyle as you desire.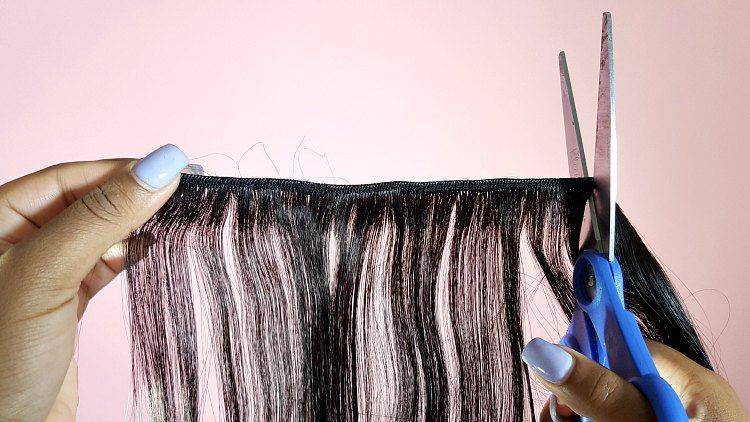 Apply hair weaves to your wig cap
If you would like to fresh a new color style or your hair is extremely short, you just need two more thing-----a wig cap and a lace closure.
1. Braiding or laying your natural hair down and placing a weave cap over your head. The cap is also acting as a barrier between your hair and the glue.
2. Following the above steps, just need to measure the track needed per layer, glue and apply pressure to the head. This is easier than the above method since there isn't any natural hair you need to care.
3. Fit the lace closure at the top position to make a hair part and melt the lace front to your edges. Now you are free to comb and style the hair as you generally would.
That's all! Really easy! This way to apply hair weaves is normally called a "quick weave," and we can see why!
Share with your sis. Join ReadyWig for more hair tips and styling ideas.
---