Take Care of Your Edge and Keep Them Health
Our edges and hairline are the most sensitive and weakest links when it comes to our hair. Besides health issues and heredity, there're a few things that can cause us more susceptible to breakage and hair loss. Including heavy brushing, tight styles, gels with alcohol, lack of moisture and lack of oxygen access to your hairline from wearing wigs. It's time we took better care of our edges and hairlines!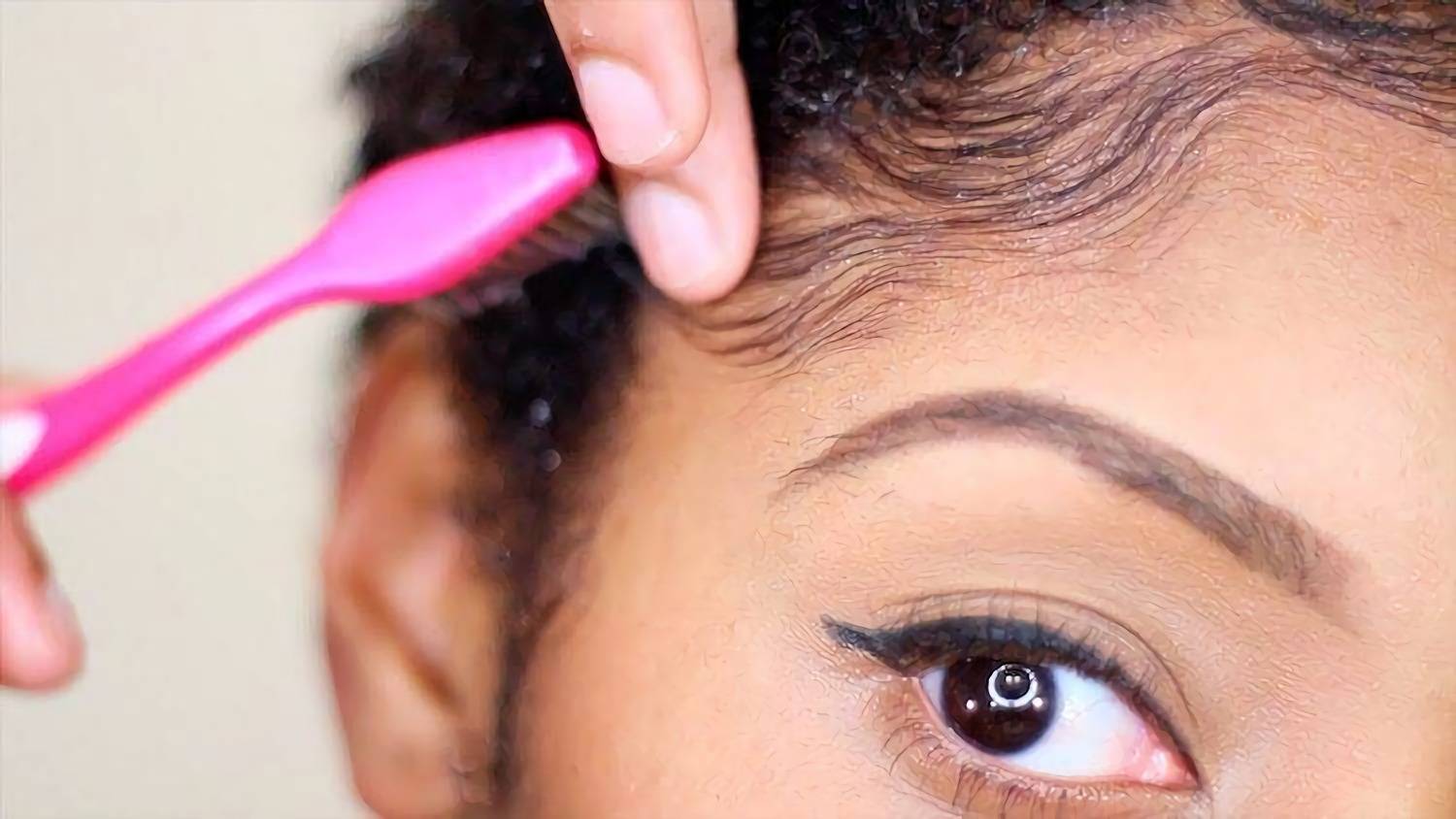 1. Go Easy on Protective Styling
When protective styling your natural hair try to remember less is more. Avoiding styles that pull your hair too tight will help lessen the stress put on your edges. Too much manipulation of braids and twists can put a lot of stress on those edges as well! Try a halo braid. They are pretty and very low maintenance.
2.Limit Use of Glue When Wearing Your Wig
If you'll be using glue to secure your wig, make sure your glue is mild and gentle with good quality as irritative products will damage your edges. You also could opt for adhesives or tapes and use glue below your hairline.
3.Wear a Silk or Satin Scarf
Look for headbands with a silk lining, or use a thin satin scarf in between your hat and your hair. Satin or silk will protect your fragile edges from catching or breaking on hats. Wrap and protect your edges at night with a silk scarf or bonnet. Tie the scarf on your forehead instead of directly on your edges, to avoid friction.
4.Smooth Product on the Right Way
Avoid using a brush to apply products. Fragile edges need to be handled with care and a brush is simply too rough for this area of hair. Always use your fingers to apply products and work through edges. It is okay to brush edges every once in a while, but it shouldn't be a daily routine if you are trying to reduce thinning or breakage.
5.Massage Edges with Natural Oils
Whenever you moisturize your hair, don't neglect your edges.to keep moisturized and stimulate growth. Massaging your hairline with natural oils will promote hair growth and help with edge control. You can also have regular deep conditions to encourage growth by moisturizing.
6.Reduce Using Heat
Since your edges are the most fragile hairs on your head, heat tools have the potential to completely fry them. If your edges are thinning, take a break from the heat, and even if your edges are healthy, turn down the heat and use it less often.
7. Fill your diet with vitamins and nutrients
Your hair and your edges need them to grow and maintain strength.
Please be Patient to baby your edges! This section of your hair can't be missed. So it's best that you catch things in time before it gets out of hand. If you have noticed that your edges are starting to thin out, follow these steps tips for getting things back on track.
Share with your sis. Join ReadyWig for more hair tips and styling ideas.
---