Frizzy ends not only lead to tangles, but also shorten the longevity of wigs. No wig wearers want to see frizzy ends. Unfortunately, whether human hair wigs or synthetic wigs, they will get frizzy over the time. Unlike that the real hair growing form your scalp can obtain natural oil, wigs cannot receive adequate moisture and thus dryness further results in frizzy ends. Furthermore, over heat styling leads to frizzy wigs too. If you have long hair length, the hair ends will rub against your clothes, which is another reason of frizzy ends. Is there any way to remedy this, short of cutting it off? Or you have to throw it out and get a new wig?
Of course we can find some ways to repair these wigs. Although wigs do have a shelf life, we can still try our best to extend the lifespan of the wigs and make the most of them. After all, money is hard to earn and we need to make every coin worth. Before we start to de-frizz the hair, we need to understand that different ways can be resorted to according to the degree of frizz. Try to tame those bushy ends as early as possible and keep proper maintenance to your wigs, which is a golden rule to make your wigs last longer.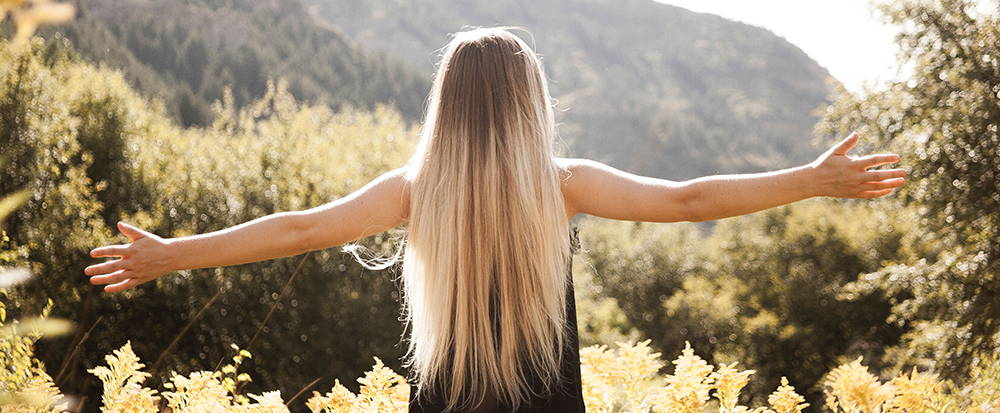 Minimal frizzy ends
Wide-tooth comb. If you just have minimal frizzy ends, it's not hard to remove the frizz with your fingers and a wide-tooth comb. You are lucky to take actions early before your wig gets worse. Gently brush through the ends of the wig for further smoothness. Do not use a fine-tooth comb or brush your hair vigorously, as this will increase hair static and lead to frayed appearance of the wig.
Detangling spray + wide-tooth comb. If the gentle brushing cannot fix your problem, try to use some wig spray or lotion. It will help soften the hair fiber and then you can comb the sprayed hair gently with a wide-tooth comb to get rid of those frizz. You just need to keep spraying and combing until all the flyaways disappear.
Liquid Fabric softener. If you do not have wig spray or lotion, fabric softener is an alternative. Fabric softener can eliminate static electricity that causes frizz in wigs, but you need to dilute it with cold water with a ratio of 1:1. Spray the mixed lotion on your wig and make sure every hair strand is exposed to diluted fabric softener. And then let it air dry overnight and next day you'll see a frizz-free wig.
Leave-in conditioner. Leave-in conditioner for extra-dry hair is another product that you can choose to get rid of frizz. When you find it difficult to brush the hair, spritz some leave-in conditioner on the hair. It will add much-needed moisture and shine to the hair since dryness is the main reason of frizzy ends. It's a good way to revive your wig and save it from the frizzy look.

Excessive frizzy ends
Hot air brush. If the above wig products cannot solve your problem, it means the frizzy ends are worse than you expected. You have to resort to heating tools to settle the frizzy end problem. The hot air brush is ideal for wavy wig styles. The heated hair brush feature ceramic barrels that smooth and de-frizz hair while adding volume and shape to your wig. You can use it on dry hair or immediately after applying a leave-in conditioner.
Flat iron. Before applying heat to your wig, make sure it's het-friendly, otherwise you're risk burning your wig. Set your flat iron at 132 to 138 degrees Celsius. Starting at the nape, take a one-inch section, spray one to two pumps of heat-treat thermal spray, and slowly flat iron the hair following the comb. Repeat two to three times per section and allow fiber to cool completely. Comb each section to continue smoothing the fiber and continue working up the sections until all ends are smooth again.
Steamer. A portable steamer can reduce frizz dramatically. For this step, you will need a fine tooth comb that is heat resistant to direct the fiber into a smooth downward direction. Direct the steam at the damaged areas. Keep the steamer nozzle above your working hand. Using a side-to-side motion, apply the steam to the area while gently combing the fiber straight. Do not hold the steamer in one place for more than three seconds. Remove the steam and allow it to cool and dry completely.
Trimming - Final solution
To properly remove frizz from your synthetic wigs or hairpiece, first you need to access the level of frizz on your wig. Frizz is unavoidable in daily life as any friction, tension or pulling on the hair fiber will cause frizzing. Outside of those wig products or heating tools, trimming the ends as they get ratty is the final solution. Trimming the frizzy ends is the quickest and easiest way to get rid of dry ends. However, unlike real human hair, the wig hair will never grow back and it will become shorter and shorter.
In addition, trimming can be challenging if you have never done that before. Any error can ruin the hairstyle of the wig and it's irreparable. So if you are uncertain about your trimming skill, you'd better ask your hairdresser for help. If you are confident you can do it in a good manner, remember to apply anti-static spray while trimming the hair. Anti-static spray acts like a protective coat to seal and separate the ends. Also compared with scissors, a blade would be better to razor out any frizz accumulating around the nape.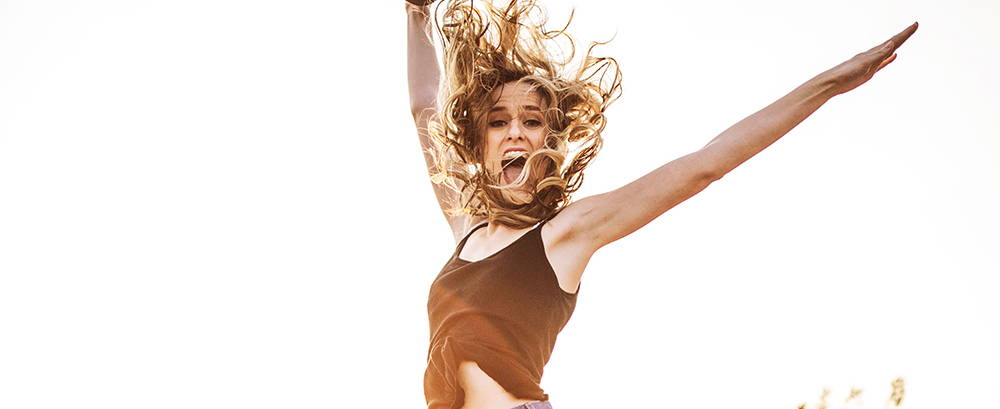 Frizzy ends can be resulted from clothing rubbing against the wig or excessive combing or brushing. It's inevitable that a wig will finally get frizzy ends whether it's human hair wig or synthetic wig. Repairing this issue will improve the look and longevity of your wig. How do you handle frizzy ends of your wigs? Do you have any secret de-frizzing tips for wigs? Comment below to share with us your hacks.
Share with your sis. Join ReadyWig for more hair tips and styling ideas.
---