How to Protect Your Wig while Swimming
Swimming is always fun, but do you know the chloric water, the harsh sun and salt can ruin your wig? Actually, there are more or less damage to your wig during the swimming process. But you need to know about wig care to greatly reduce the harmfulness while swimming.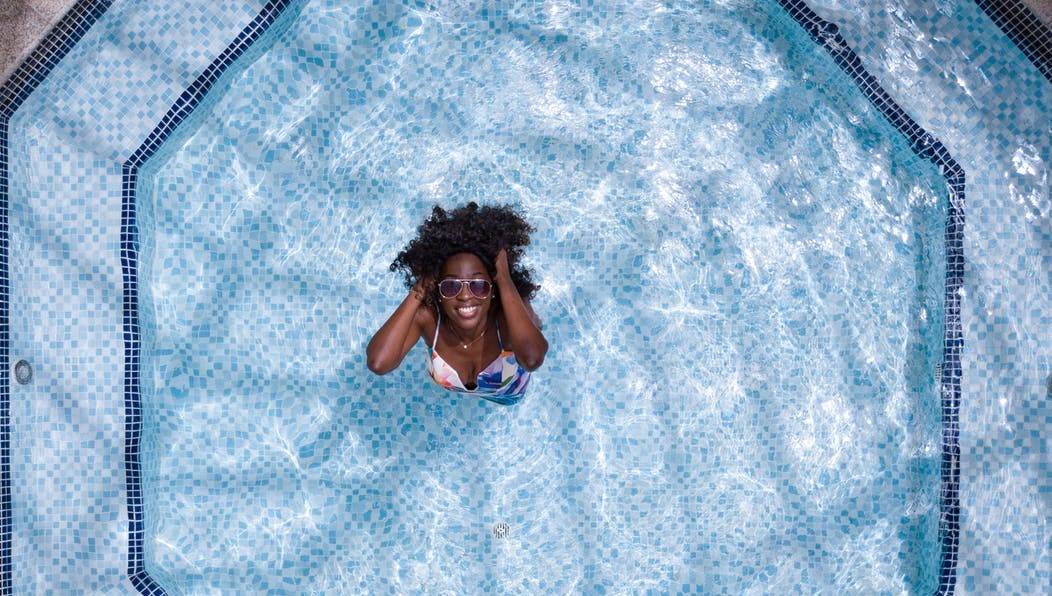 Here are some tips you should keep in mind before going for a swim while wearing a wig:
1 Wear your Backup Wig
Never wear your expensive wig or primary wig in the pool, lake or ocean, especially if you would dive in the water. Chlorine and salt will wreak havoc on your hair. If you've spent some serious money on human hair, the last thing you want to do is shorten its lifespan, right?
2 Have a Strong and Waterproof Hold
There is nothing enjoyable about a day in the water when you are constantly worried that your wig won't hold tight. Therefore, we suggest using sports adhesive with a water base to apply your wig. Some also like to put a hair-band on the wig for an extra secure feeling.
3 Wear a Bathing Cap, a Hat or a Scarf
Water Splashing around will wet and taut on your wig, that would put you into an uncomfortable state. So wearing a cover is avoiding the water and sun to save your head and wig. Be sure to use a scarf that won't 'grow' when wet (something not cotton) and dry quickly.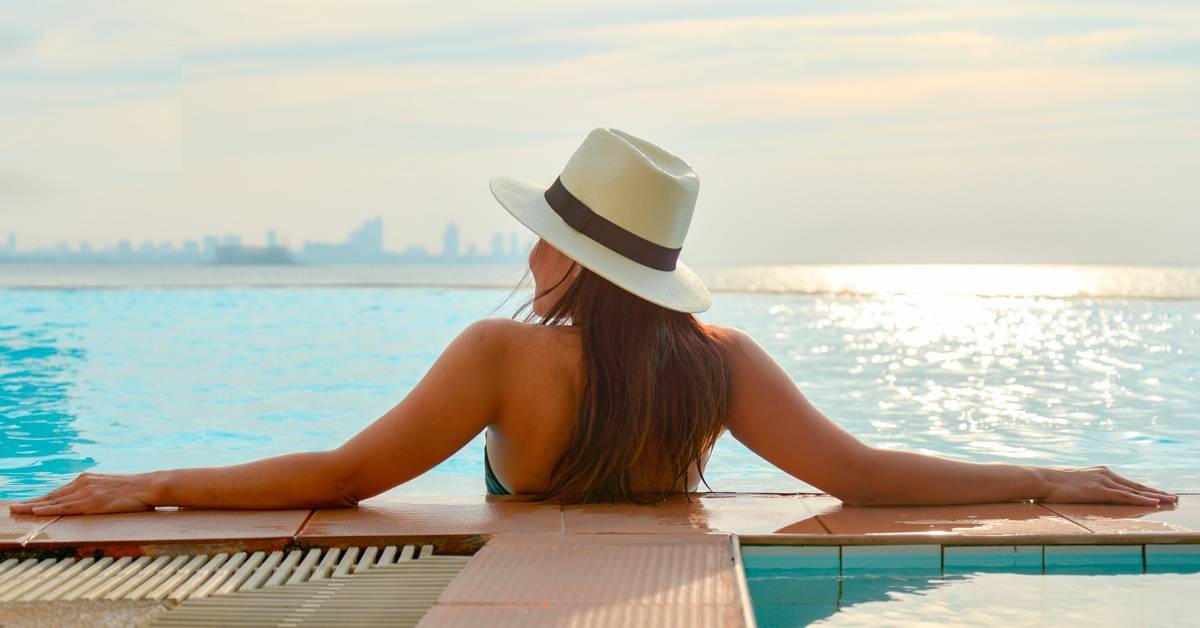 4 Tie your Wig back
If you have a long-haired wig, you can braid it and put it in a ponytail. For short hair wigs, you can use a stretchy headband to keep the hair off your face while you swim. It does not only prevent your wet hair from getting tangled but also makes you feel cool and refreshing.
5 Rinse your wig once swimming has done
Rinse your wig by fresh water as soon as you can to get rid of chlorine or salt. Then take a careful washing with shampoo and use a conditioner on the ends of the hair. After rinsing it, please hang your wig on a standing head to dry it completely.
Share with your sis. Join ReadyWig for more hair tips and styling ideas.
---